Career Corner
Career Corner Resources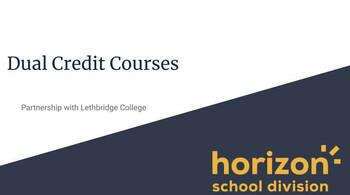 Scholarships
Attention Grade 12 Students that are 4-H Alberta members: 4H inspires, educates, and develops outstanding rural and urban youth, future leaders, and engaged citizens. Supporting ambitious youth who pursue higher education through scholarships is a big part of 4-H Alberta's commitment to youth. We are recognized as the most impactful  youth leadership organization in Alberta. 
The Elmer and Ona Hansen Memorial Scholarship is open to all Alberta rural youth and is designed to help rural farm youth who must leave home to pursue a post-secondary education or trade. The following scholarship amounts will be awarded in 2022:
• One scholarship: $20,000
 • One scholarship: $15,000
• One scholarship: $10,000
• Seven (7) scholarships at $5,000
Please note a rural farm youth is defined as a youth who has lived on a farm in Alberta for the majority of their life and the farm is the primary source of family income.  These scholarships are designed for youth who may not have the opportunity to attend post-secondary without financial support.  

Student Eligibility/How to apply: 


Must be enrolled as a first-year student at an acknowledged post-secondary institution and not have previously started or completed a post-secondary program.
Must be an Alberta rural farm young person.
Must have graduated from high school, have received their high school diploma, and be no older than 25 years of age. A copy of their high school transcript must be included with the application form.
Must need to leave home to pursue a post-secondary education or trade. Proof must be provided that the student is not living at home, i.e. through a rental or dorm receipt.
A photo of the applicant must be submitted with the application. The photo must be suitable for publication – a grad picture is ideal. Photocopies or proofs are not suitable. Quality scanned photos are acceptable.
4-H experience is not mandatory to qualify for this award.


The application for the Elmer and Ona Hansen Memorial Scholarship is open May 2, 2022 until June 30, 2022 at Noon with the application available on the 4-H Alberta website. To go directly to the application, please click here.
For more info you can reach us at 403.899.7030 or scholarship@4HAB.com.  


The Horizon Enmax Award  is an award worth $1000 -  only open to HSD students. Below is is a link to the application applications are due by May 31. Click on the  link to apply: https://careerwiki.weebly.com/awards-4-all-hsd-schools.html
Attention Grade 12 Indigenous Students!
Verna J. Kirkness Education Foundation Program for Indigenous (First Nations, Métis, and Inuit) high school students is still accepting applications, but the deadline to apply is quickly approaching! You have until April 1st, 2022 to submit their application. We are ACCEPTING APPLICATIONS AS WE GET THEM.
Once again we are offering full VJKF scholarships for successful applicants to participate in the VJKF Program to learn about science, technology, engineering, and math. 
This year's program is offered in partnership with 13 universities from across Canada, offering Indigenous high-school students an opportunity to learn directly from professors and their team about the exciting research happening on campuses across Canada right now. Our VJKF team has worked hard to create an exciting five-day virtual program featuring core lab classes, guest speakers, hands-on science experiments, a keynote speaker, virtual campus tours, scholarship opportunities, prizes, and more.
Students accepted to the program will have the opportunity to choose which research area they'd like to learn more about. We will be updating our website as professors confirm this year's topics.  Watch the this video for more information: https://sender15.zohoinsights.com/ck/2d6f.327230a/14276010-ac87-11ec-886b-5254004d4100/f2f708be741fdb8c57039cf2600c377fc88230a1/2?e=%2BGt4k4Pxs7pyqrEChkIP9%2BwA%2FagDzdx%2FzcP0aWGtxCo%3D
APPLY NOW! 
Students can apply either online or by sending in the attached application. What they need to apply: our parental consent form completed, a personal reference from a teacher, and an essay simply telling us why they want to attend (50-400 words). Student grades are not a factor in being accepted! The deadline to apply is April 1st, 2022. 
You can also scan the QR code on the attached poster to apply!
Good Luck!

Remax 2022 Quest for Excellence Bursary
South Country Co Op Scholarship Application
Music Studies Scholarship  - Please email maxine.schnoor@horizon.ab.ca if you are going into a post secondary program with any sort of Musical studies included -- there is no application form.
Bonnie Marose Memorial Scholarship -  Please email maxine.schnoor@horizon.ab.ca if you are going into bookkeeping/office admin post secondary program - there is no application form.
https://www.schulichleaders.com
Scholarship and Grant Resources
Students can apply in confidence without disclosing that they were part of the Foster Care program and rest assured that their privacy and confidentiality is maintained.

This is the direct link to our application form
https://www.storwell.com/bursary-application

If you have any questions contact: Joseph
Communications & Marketing Associate
© 647-371-0641 Tel: 647-696-8788  | Email: joe.dinesh@storwell.com
Diploma Requirements/Study Resources